Realosophy Team in Media Roundup, Toronto Real Estate News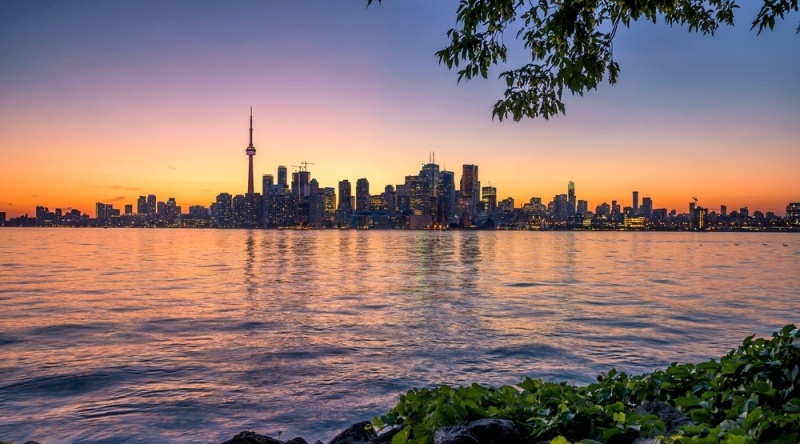 All you need to know regarding the housing market in Toronto, Canada and abroad.
This week in Toronto: House prices post record rise in May, sales decline continues into June and a troubling downturn is seen
Elsewhere: The lessons from Canada's attempt to curb its house-price boom, where you can live if you earn minimum wage in the United States and the Grenfell Tower tragedy in London
Toronto
Toronto home sales decline continues into June (Toronto Star)
Research for the Ontario Real Estate Association (OREA) showed 37 per cent of Ontarians strongly believe housing affordability belongs on the upcoming provincial election agenda with 30 per cent saying they would be more likely to vote for a party that takes on the issue.
New Toronto Airbnb rules would require hosts to live at property they're listing (CBC)
Critics, like the Fairbnb coalition, accuse investors of snapping up multiple properties and running them like "ghost hotels," further reducing the amount of affordable rental housing in the city. Airbnb — the largest player in the short-term rental sector — says it supports "sensible regulations," but maintains its service is benefiting more than 9,900 hosts while generating hundreds of millions in tourism revenue for Toronto.
How Toronto's Dinosaur Homes Avoid Extinction (City Lab)
Still, as attitudes on density changed, why didn't demand for land vaporize those little homes to make way for bigger buildings? One simple reason is all those subdivisions—West's house on Homewood, for example, is an old-fashioned facade for a building that's now split into seven tiny apartments. Toronto's early, single-family houses have proved flexible, expanding and contracting to fit the needs of shifting demand. Unlike condos, their layouts are often uncannily easy to divvy up: think attics, basements, and former servants' quarters.
Canada
The lessons from Canada's attempts to curb its house-price boom (The Economist)
Canada's housing market thus opens a window on a tragic flaw in the global economy. In only a few decades China has mastered the manufacture of high-quality goods. But it takes far longer to be able to manufacture safe stores of value. Instead, their affluent citizens seek out rich-country assets, including houses. This fundamental mismatch limits the ability of policymakers to stop bubbles from inflating.
Canada's central bank acts to defuse housing market threat (Reuters)
The bank, under pressure to act as home prices soared in Toronto and Vancouver, switched to a hawkish stance this week, just a few months after saying that additional rate cuts were on the table.
Canadian Home Sales See Largest Drop In 5 Years (Canadian Press)
The number of residential properties sold nationwide fell by 6.2 per cent in May compared to April, the largest month-to-month decline in nearly five years, the Canadian Real Estate Association said Thursday. The industry group for real estate agents noted sales were down a whopping 25.3 per cent month-over-month in the GTA.
USA
Earn minimum wage in the US? You can afford to live in exactly 12 counties (The Guardian)
Alicia Hamiel, 23, a mother of two children in Philadelphia, earns $7.75 an hour at McDonald's and works 26-38 hours a week, based on what the scheduler allots her. She and her family are currently living in a single room that rents for $400 a month.
Housing Budget Needs Increases, Not Cuts (Huffington Post)
Last week, U.S. Housing and Urban Development (HUD) Secretary Ben Carson testified before Congress, defending the Trump Administration's proposed 15 percent cut to his agency's budget. His testimony came just days after he called poverty a "state of mind," emphasizing the importance of working and avoiding dependence on government assistance.
How Asian Americans Remade Suburbia (City Lab)
I spoke to the residents that are actually living in these homes and asked them what these homes meant to them. And in doing so, a lot of the stereotypes fell apart. That's because a lot of those stereotypes were constructed in a post-war white middle-class framework, and don't necessarily hold up in the face of new immigrants that are moving to suburbs.
International
Among the key questions confronting investigators and government officials: Did a policy of telling people to remain in their apartments until firefighters arrived put residents in danger? What role did exterior cladding, installed as part of a renovation completed last year, play in the rapid spread of the flames? And should older buildings — Grenfell Tower was completed in 1974 — have to be retrofitted with sprinklers and alarm systems?
China's Real Estate Mirage (NY Times)
But the impressive size and wealth of the propertied class belies the growing strains plaguing new home buyers. The country now has some of the least affordable housing markets in the world. The ratio of median home price to median income, a common measure of affordability, in most first-tier cities has soared to higher than that of London.
Realosophy Realty Inc. Brokerage is an innovative residential real estate brokerage in Toronto. A leader in real estate analytics and pro-consumer advice, Realosophy helps clients make better decisions when buying or selling a home.
Email Realosophy
Share This Article