Realosophy Team in Media Roundup, Toronto Real Estate News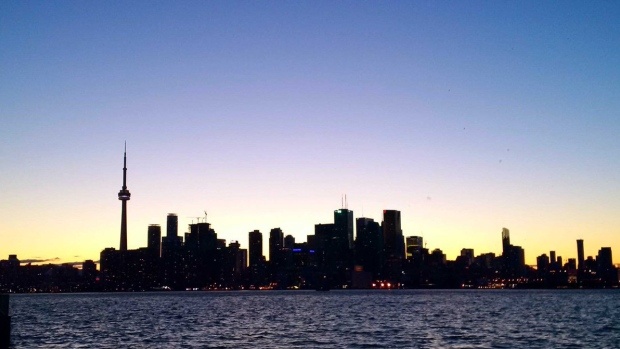 All you need to know regarding the housing market in Toronto, Canada and abroad.
This week in Toronto: Condos dominate the market, some neighbourhoods avoid the housing price downturn and falling prices signal a return to sanity.
Elsewhere: There are not enough Canadians to support high housing prices, one bank says there is a low risk of a U.S. housing correction and why do some cities become unaffordable?
Toronto
New home sales soar in June, as condos dominate market (Toronto Star)
New construction home sales, especially condos, are rising even as the re-sale property market continues to slump in the Toronto region. The gains in the newly-built home market are almost entirely due to apartments and stacked townhouses, which accounted for 91 per cent of the 6,046 homes sold in June, according to the latest numbers from the Building Industry and Land Development Association (BILD) on Tuesday.
Condos buck Toronto housing slowdown as new construction sales hit record (Financial Post)
Toronto-area builders say the slowdown that continues to drive the existing homes market in the region has yet to impact new construction with condominium sales reaching record heights in June.
Ontario to roll out new rules for condo boards (The Star)
The new rules that take effect in the fall, are designed "to provide greater confidence and security for condo owners in their investment and greater stability in their day to day lives," MacCharles said at Maple Leaf Square, one of the towers in a "forest of condos" near the Air Canada Centre.
Toronto home-price downturn? Not in these neighbourhoods (The Globe)
Toronto's housing downturn is not being felt equally across the region, with many neighbourhoods still seeing the prices of detached houses climb even while the average price falls across the Greater Toronto Area.
Toronto's falling house prices signal a return to sanity (The Globe and Mail)
The fundamentals are only part of the picture. Psychology plays a part, too. People have a tendency to get carried away when things are going well and panic when they threaten to turn bad.
Ask a Boomer: Buying a House (VICE)
Seth Margolis and his wife Abigail Collins had basically given up on owning a home in Toronto. Prices were skyrocketing, people were getting into bidding wars over homes with crumbling ceilings, and even the couple's last-ditch attempt to buy a place with a few friends had fallen through.
Canada
How to tell we're in a housing bubble (Vancouver Sun)
Searching through the currently active listings in the Vancouver area today (as of this writing), I was able to find 11 homes on the market that are currently tenanted. Here is a list of those 11 properties, including the current asking prices, rents, taxes and condo fees (if any). I've also calculated the cap rates.
Not Enough Young Canadians To Support High House Prices: CMHC (Huffington Post)
While declining incomes are expected to be a temporary problem, the slower growth in Canada's youth population could prove to be a longer-term problem — that, according to some analysts, could keep downward pressure on Canada's housing markets for years to come.
Covered bonds: the European link to Canada's house price boom (Financial Times)
There is, however, another, less commonly discussed flow of European money into the Canadian market — one that operates through the obscure machinery of bank lending, subtly linking homes in Toronto, Vancouver and Montreal to officials in Frankfurt.
USA
"The data show that sustained increases in real house prices have been the norm rather than the exception in the post-World War II era, as rising populations and incomes have pushed up land prices," Jesse Edgerton, U.S. analyst from the investment bank's economic and policy research team, said in the report entitled "Quantifying housing correction risk in Canada and the U.S.," published late Tuesday.
Why Jimmy Carter Believes Housing Is a Basic Human Right (City Lab)
Carter's belief in housing as a fundamental right is rare in the United States, which provides so little support for affordable housing compared to other advanced industrialized nations. Analogous to the political rights of freedom of speech or religion, the notion of an economic right to housing is not recognized in the U.S. Constitution, but it is by the Universal Declaration of Human Rights and other international covenants.
Cleveland Puts Out the Welcome Mat With Affordable Housing (Next City)
The Jukoryan family are among the refugees and immigrants making an impact on Cleveland, where many people see the newcomers contributing to a healthier ecosystem of entrepreneurship, and moving into housing left unoccupied since the foreclosure crisis.
International
Dozens of blocks have been bulldozed, their former inhabitants sometimes uprooted and rehoused far from the capital where rents are cheaper. Most of the developments rising in their stead have been expensive, often purchased by absentee foreign investors looking for places to park their cash.
This year's survey, which covered 92 cities in nine countries, showed that as of late 2016, Hong Kong had the least affordable housing, with a price-to-income ratio of 18.1. That means that paying off a 30-year mortgage on a median-price home would cost a median-income buyer more than half of his or her income – and that is without interest.
Realosophy Realty Inc. Brokerage is an innovative residential real estate brokerage in Toronto. A leader in real estate analytics and pro-consumer advice, Realosophy helps clients make better decisions when buying or selling a home.
Email Realosophy
Share This Article