Realosophy Team in Media Roundup, Toronto Real Estate News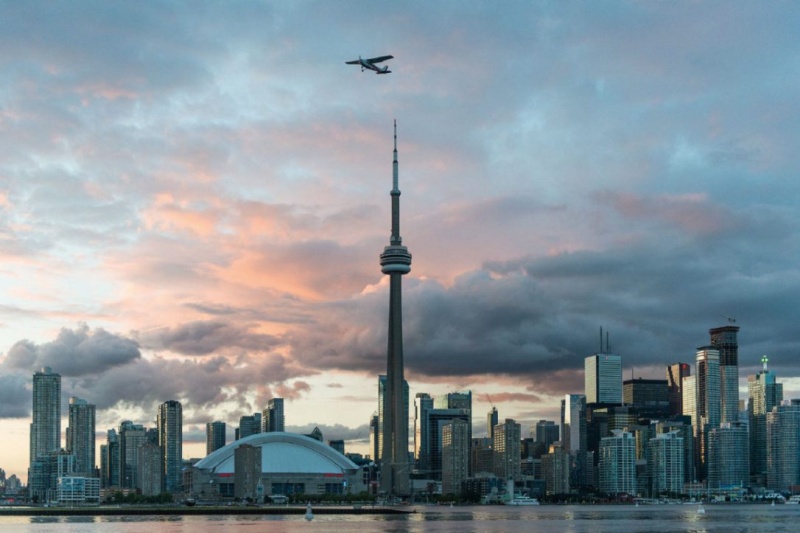 All you need to know regarding the housing market in Toronto, Canada and abroad.
This week in Toronto: Real estate developers can't afford Toronto's housing market, what the new federal housing plan means for the GTA and a lifeline through the new rental benefit.
Elsewhere: Liberals' $40B national housing plan rests heavily on provinces, what the Trump tax plan will mean for U.S. housing and the U.K. Finance Minister seeks to placate young voters through housing changes.
Toronto
Even Real Estate Developers Can't Afford Toronto's Housing Market (Bloomberg)
Toronto-area land prices have gotten so high that developers are struggling to build new homes that people can afford. Buyers are no longer lining up, despite discounts and incentives.
Housing plan won't help middle class, experts say (Toronto Star)
The federal Liberals' new national housing strategy won't shelter middle-income residents from the increasingly unaffordable cost of owning or renting a home in the Toronto region, builders and landlords say.
The story of these two cities is that while sales levels have been volatile in the past couple of years, prices have increased at a higher rate than income. You have to wonder if the tradition of middle-class home ownership in these cities will fade away should these trends continue. The national housing strategy expected Wednesday will be closely read for ways to address this issue.
"What happens with that baseline funding is terrifically important for the City of Toronto and Peel and York Region, and Durham, and Halton and so on," said Suttor. "You need an ongoing subsidy flow and it shouldn't just come from the city, it should come from senior levels of government."
Liberals' $40B national housing plan rests heavily on provinces (BNN)
A Liberal government fond of promising help for those working hard to join the middle class unveiled billions in housing help Wednesday that could make a difference to hundreds of thousands of households -- but only in a few years when federal money finally flows to new units and tenant benefits.
Don't expect government meddling in the housing market to fix it: Don Pittis (CBC)
While the new government strategy makes a welcome political gesture toward solving problems created by the high cost of housing, there is evidence that the problem is bigger, more complicated and more intractable than any government can handle, even with this latest decade-long multi-billion-dollar plan.
Academic takes on Vancouver's housing-supply 'myth' (The Globe)
However, he has concluded that Vancouver does not have a shortage of housing units. In fact, we have a surplus. And, as anybody in Metro Vancouver knows, prices have not plummeted as a result.
USA
For the better part of a century, our government has made the promotion of home ownership a pillar of domestic policy. The Trump tax cuts represent a modest — but nonetheless, unprecedented — departure from this bipartisan consensus.
According to some economists, real estate agents have plenty to fear. The Senate version of the tax bill would eliminate the deduction for local property taxes (the House bill caps it at $10,000), and both the House and Senate bills would effectively make the mortgage-interest deduction less valuable to many homeowners. Both provisions could raise the cost of owning a home, making homeownership less attractive for at least some families — and perhaps depressing property values.
"I think fundamental to any housing crisis is some kind of a foundation that asserts and accepts housing as a right," Jacob R. Moore, Assistant Director of the Temple Hoyne Buell Center at Columbia University's Graduate School of Architecture, Planning, and Preservation, told me over the phone. "The company town was run by a company so it was an entirely private venture. Cities were the enemy for Frank Lloyd Wright and a lot of 'enlightened people' at the time."
International
The budget introduced on Wednesday abolished the stamp duty, a tax paid on home purchases, for first-time buyers of properties costing up to 300,000 pounds, or about $397,000, and on the first £300,000 of first-time home purchases up to £500,000.
"Australians continue to build some of the biggest houses in the world, but an increasing proportion of Australians -- especially in Sydney, Melbourne and Brisbane -- also want smaller homes like apartments, semi-detached homes and town houses," explained CommSec's chief economist, Craig James.
Share This Article