Realosophy Team in Media Roundup, Toronto Real Estate News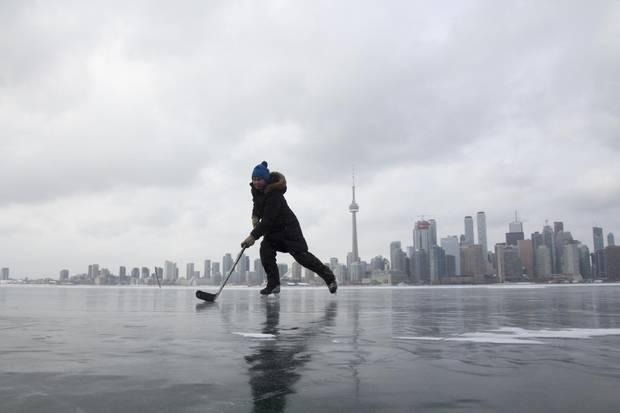 Photo Credit: The Globe and Mail
All you need to know regarding the housing market in Toronto, Canada and abroad.
This week in Toronto: Home sales were down in 2017 compared to 2016 and the TREB blames the government for the drop as lending tightens.
Elsewhere: Stress tests to make an impact on the Canadian housing market, how Seattle has changed massively in the last 10 years and UK social housing deal sparks fears for tenants.
Toronto
Toronto 2017 home sales down from 2016, average price up (Toronto Star)
Home prices in the Toronto region continued their descent in December – however prices on everything from tiny condos to detached homes with backyards were still higher on average last year than they were in red-hot 2016, says the Toronto Real Estate Board.
Toronto Real Estate Board Blames Government For 18% Drop In Sales (Huffington Post)
"Research from TREB, the provincial government and Statistics Canada showed that foreign home buying was not a major driver of sales in the GTA. However, the Ontario Fair Housing Plan, which included a foreign buyer tax, had a marked psychological impact on the marketplace."
Toronto Home Prices Fall for Seventh Month as Lending Tightens (Bloomberg)
Toronto's housing market has fallen over the past few months as the government has tried to curb demand that had driven prices to record highs with harsher mortgage guidelines and regulations. That's coincided with an increase in supply of new listings in the latter half of the year, resulting in slower price growth, the real estate board said.
How restrictive contracts and bigotry lingered in Toronto real estate (The Star)
There was one wrinkle, however: when WEA officials purchased the property, they discovered an unwelcome surprise on the deed: a so-called "restrictive covenant" preventing the land from being sold to "Jews or persons of objectionable nationality."

Canada
Stress tests, foreign buyers and higher rates likely to impact housing market in 2018 (CBC)
Anyone who fails the test can't get the loan they are applying for, which means they'll have to either buy something less expensive with a smaller mortgage or sit out entirely.
How much real estate do foreigner investors really own? Statscan got it wrong (The Globe)
How much real estate is owned through privately held corporations registered in Canada? How many of these privately held corporations are owned or controlled by foreigners? Our fractured system does not allow the tracking of foreign ownership of privately held companies so how can Statscan create a measurement of foreign ownership? It can't.
2018 might just be the year to buy a home (Vice)
Buyers who are intent on making a property purchase but might not be able to qualify for a mortgage through a prime lender (i.e. one of the big six banks), will seek lending help from credit unions and private lenders, a trend that Tal called "suboptimal".
Global Housing Markets Are 'Slowing Sharply.' Is Canada Next? (Huffington Post)
The Great White North is still clocking in some of the world's fastest house price growth, though that is likely to come to an end in the first half of this year, amid tough new mortgage rules and higher interest rates.
USA
The past decade also saw Seattle and the Puget Sound region solidify its place as one of the most economically potent spots in North America, with headquarters of two of the five Big Tech giants and a varied set of other assets. A diverse world city facing Asia for the Asian Century.
Subway Stop and Housing for Red Hook Are Among Cuomo Proposals (NY Times)
The proposals merited just two sentences in Governor Andrew M. Cuomo's State of the State speech on Wednesday, but if they came to pass they could mean a dramatic makeover of Brooklyn's Red Hook neighborhood, and its stretch of still-industrial waterfront.
By the end of 2017, the value of homes in the United States reached $31.8 trillion, but as homeowners saw their home values climb to the highest they've ever been this year, affordability suffered and homelessness worsened in American cities. Housing became an even bigger concern in 2017 when American cities were hit by hurricanes and fires.
International
New York-based Blackstone, which owns the largest home rental company in the United States, will fund for-profit housing association Sage to buy affordable homes from private developers, property magazine Estates Gazette said.
The Lib Dem research also showed that just one in 13 councils are making use of empty dwelling management orders (EDMO) – the powers that can be used by local authorities to take over properties that have been empty for at least six months.
Share This Article