Condos have helped to prop up a drooping real estate market in the Toronto area - but has demand for them started to cool?
Any increase in sales or prices in the Greater Toronto Area (GTA)'s real estate market over the past two years has largely been driven by the condo market.
When the GTA's real estate bubble burst in April 2017 the condo market kept an upward momentum despite plummeting sales and prices for detached homes.
The chart below compares the average price of detached and condos at the peak of the market in March 2017 against average prices for May 2019.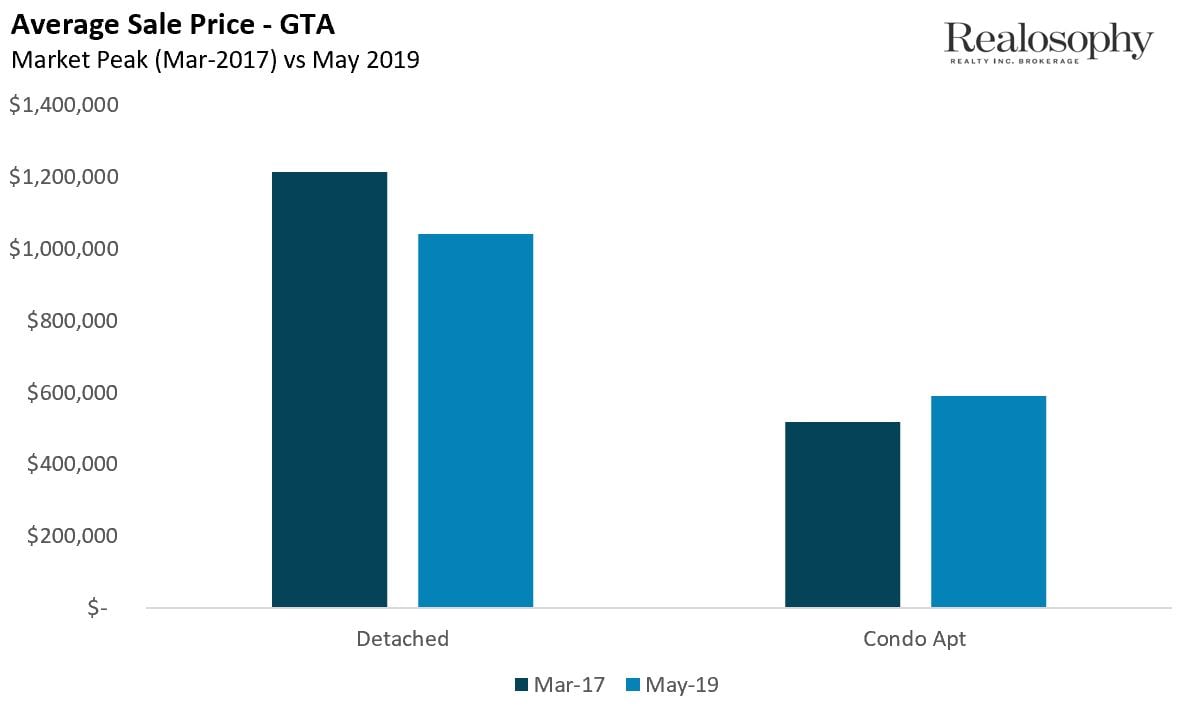 While detached houses are down 14% from their peak condo prices are actually up 14% compared to March 2017. Put another way, in March 2017 the difference in the average price for a detached home and a condo was $700K, today that difference has shrunk to $450K thanks to falling detached prices and rising condo prices.
But we are starting to see some early signs that the momentum behind the condo market might be cooling.
Condo sales are down slightly for the first five months of 2019 compared to last year with all other house types posting double digit gains in sales.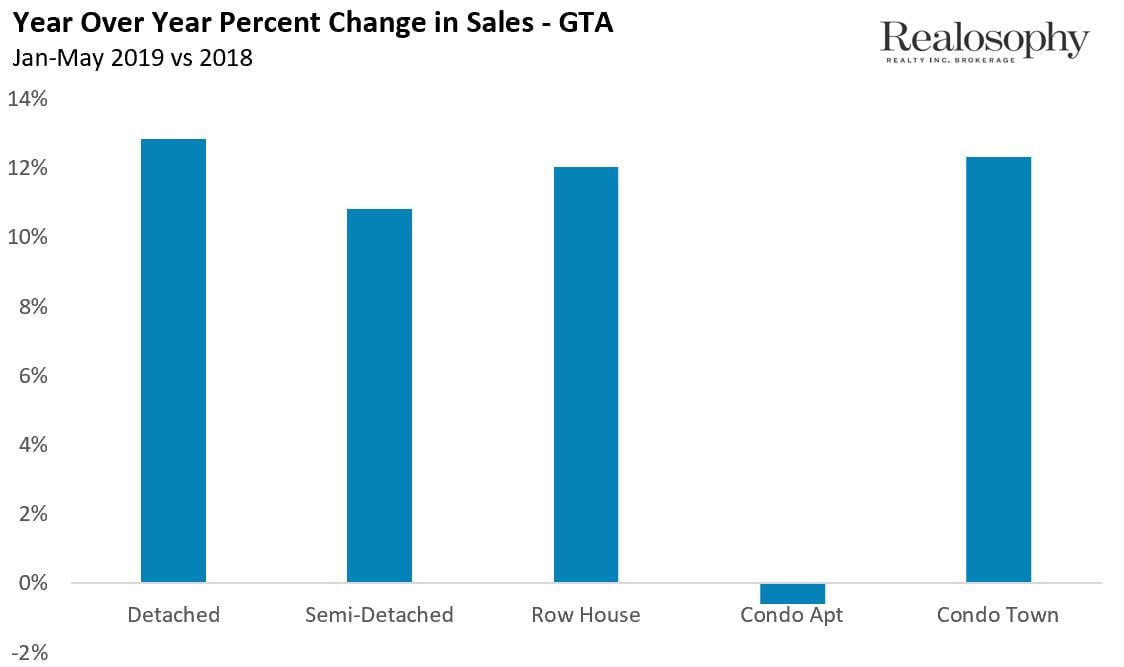 What's the cause of this cooling in demand for condos?
High prices.
More specifically, the fact that condo prices have been rising while low-rise prices have been trending down - condos are starting to look a bit expensive relative to detached and semi-detached houses. Prices for row houses and condo towns are roughly flat compared to their 2017 peaks which again makes them look a bit more desirable given that condo apartments are up 14%.
The supply for condos is still relatively tight which is keeping prices up, but if we continue to see a cooling in the demand for condos, we may see condo prices hit a plateau.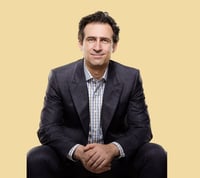 John Pasalis is President of Realosophy Realty, a Toronto real estate brokerage which uses data analysis to advise residential real estate buyers, sellers and investors.

A specialist in real estate data analysis, John's research focuses on unlocking micro trends in the Greater Toronto Area real estate market. His research has been shared with the IMF and cited by the Bank of Canada and CMHC.
Follow John on Twitter @johnpasalis
Share This Article