The number of homes listed under the critical $1 million mark increases as the Toronto area real estate market continues to slow down.

As Featured in the monthly Move Smartly Report for August 2022 - read story below and go to report to read all stories for the month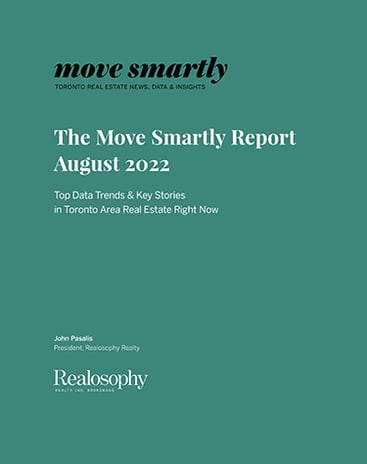 FREE PUBLIC WEBINAR: The Market Now with John Pasalis
Join John Pasalis, report author, leading market analyst and Move Smartly contributor, and President of Realosophy Realty, and in a free monthly webinar as he discusses key highlights this month's report and answers your questions. A must see for well-informed Toronto area real estate consumers.
Register now to get recording of latest session and access to future sessions.
In Canada, homes that sell for over $1 million require a minimum 20% down payment while homes selling for under this amount can be purchased with as little as 5% down — and it's this difference that makes the $1M threshold an important one for most first-time buyers.
During the first quarter of 2022, first-time buyers looking for a 3-bedroom family low-rise house for under $1M had very few options as these houses made up just 7% of all low-rise house sales. Over the past three months, these houses have now come to account for 25% of all sales.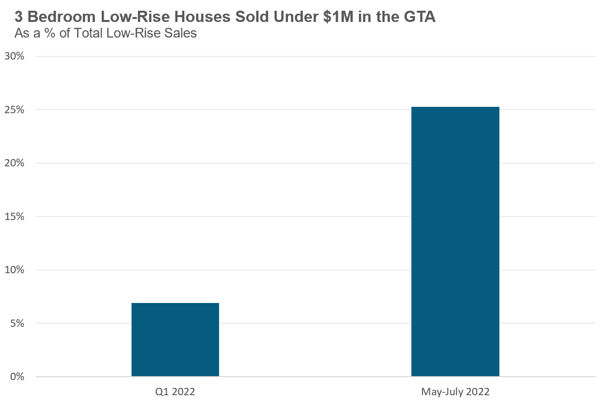 The table below shows the number of 3-bedroom low-rise houses that sold during the first quarter compared to the number of sales over the most recent previous three months, sorted by the municipalities seeing the biggest % change in sales in this category.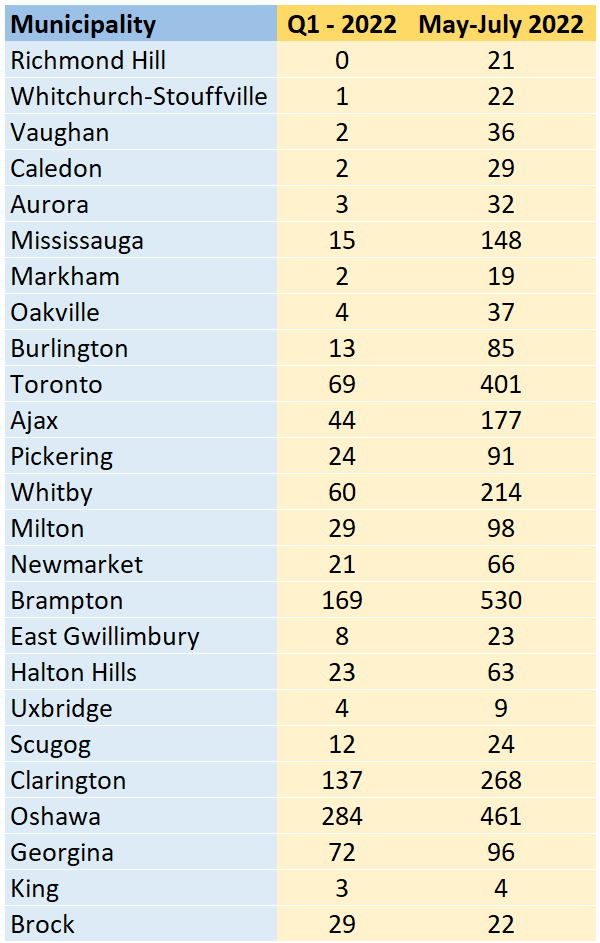 This significant increase in the share of house sales under $1M means that many families who were priced out of buying a 'starter home' just a few months ago due to limits to their down payment (and/or income) are finding more options in today's market, particularly in areas showing the most change (as seen in the table above).
However, these falling prices have come with a cost — today's home buyers find themselves paying a much higher interest rate on their mortgage which imposes a budgetary limit on their home buying costs as their monthly payments rise.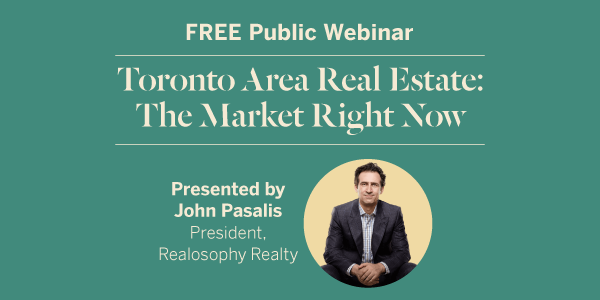 Share This Article