One of the trickiest rooms to get right in smaller homes is the kid's playroom - here's how to do it.
If you've been following me for a while you know that I'm working towards becoming a minimalist. Therefore, I'm constantly getting rid of things we don't love or use regularly. The playroom is one of the areas that is likely to get cluttered very quickly. You really have to stay on top of it and continuously purge items that aren't being used if you don't want it to get out of control. I've done numerous playroom purges and thought I'd share the top 5 items we love having in our playroom.
Technically we don't have a designated playroom since we live in a small condo. Our living room is our playroom and so is part of my kids' bedroom. If you want to know more about how I organized our playroom/living room/kids bedroom, check out this video.
Now here are the top 5 must-haves for our playroom:
1. Ikea LATT - Children's table and 2 chairs
We love this table so much that we now have two of them in our condo. We don't have a coffee table or a dining table. Instead, we use these two tables for everything from eating to doing arts and crafts. We like them because they're small and lightweight and you can simply move them out of the way when you want an open space.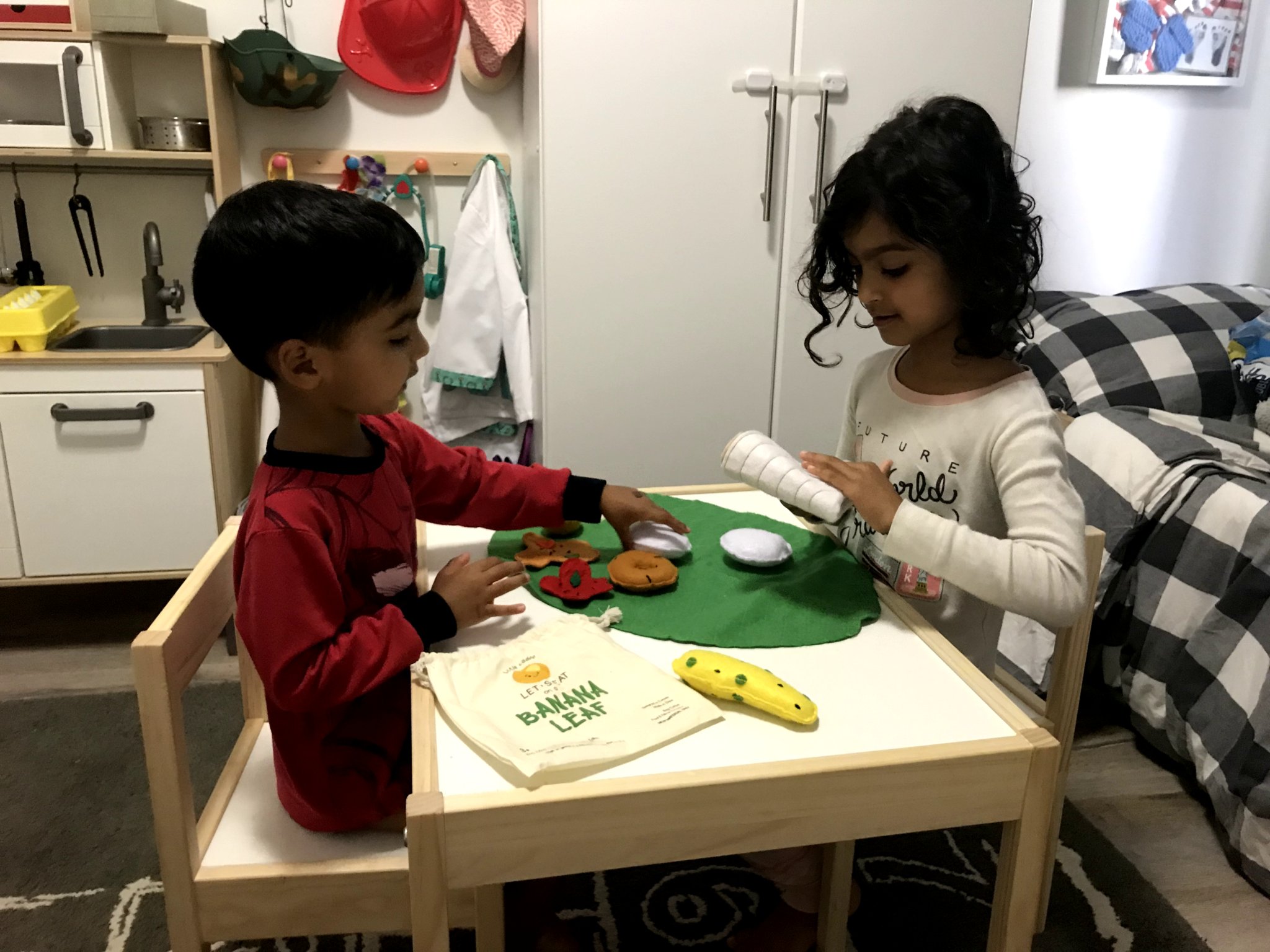 We used our first LATT set so much that it got pretty damaged, so I did a quick DIY to prolong the life of this table. I explained what I did in this video:
2. Ikea PUDDA baskets
These baskets are great for categorizing and storing toys. I like them because they're soft, so kids can't get hurt when pulling them down and they won't scratch up your shelves. I also like that they're neutral and help keep the room from looking like a daycare. When not in use, they can easily be folded flat and stored away.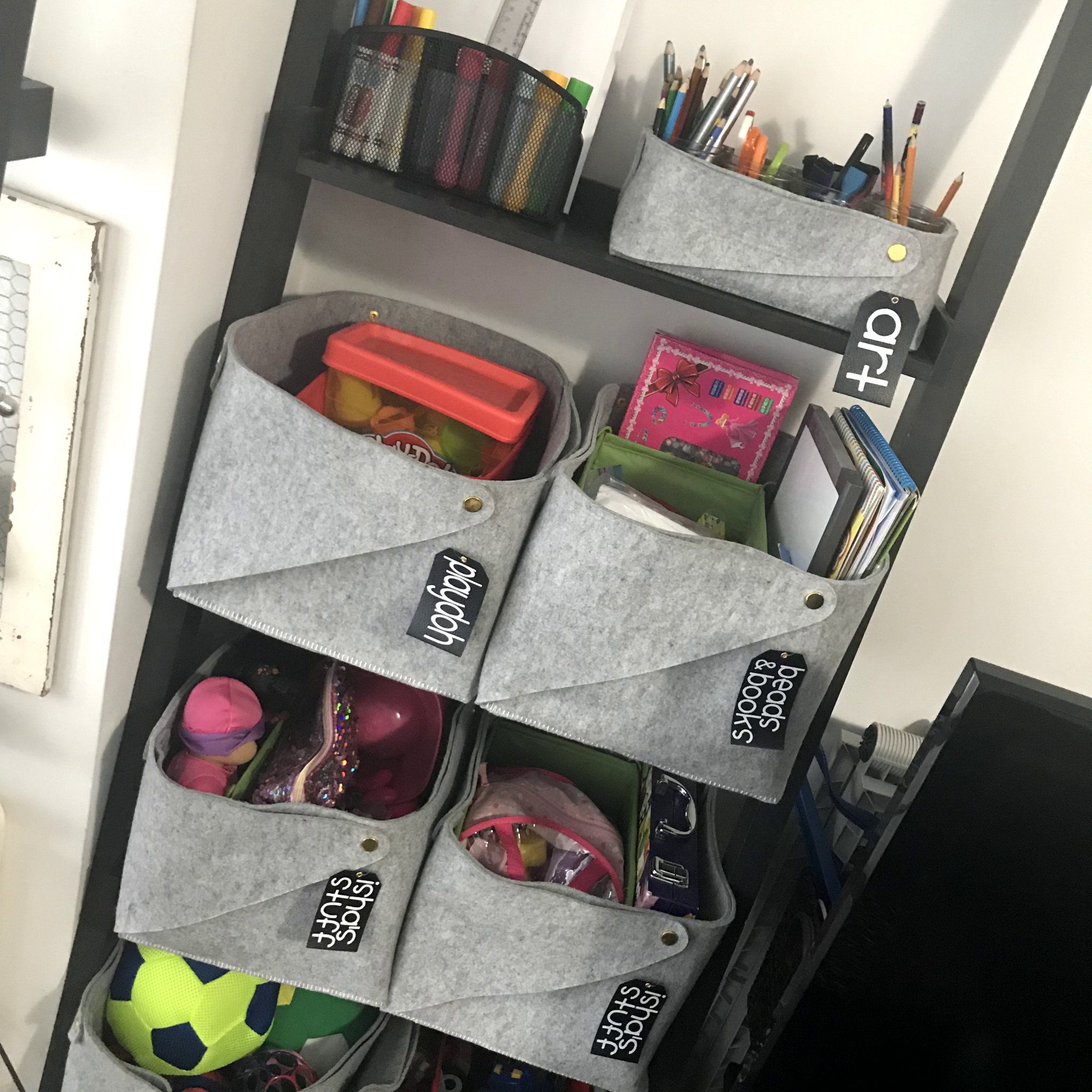 3. Ikea BEKVAM spice rack
By now you probably think that this post is sponsored by Ikea, but I swear it's not. I just genuinely love so many of their products. This spice rack makes a great bookshelf. It helps keep books off the floor and tabletops. You can also easily add more, the more books you have. It's definitely one of the most space-saving and cost-effective bookshelves I've found.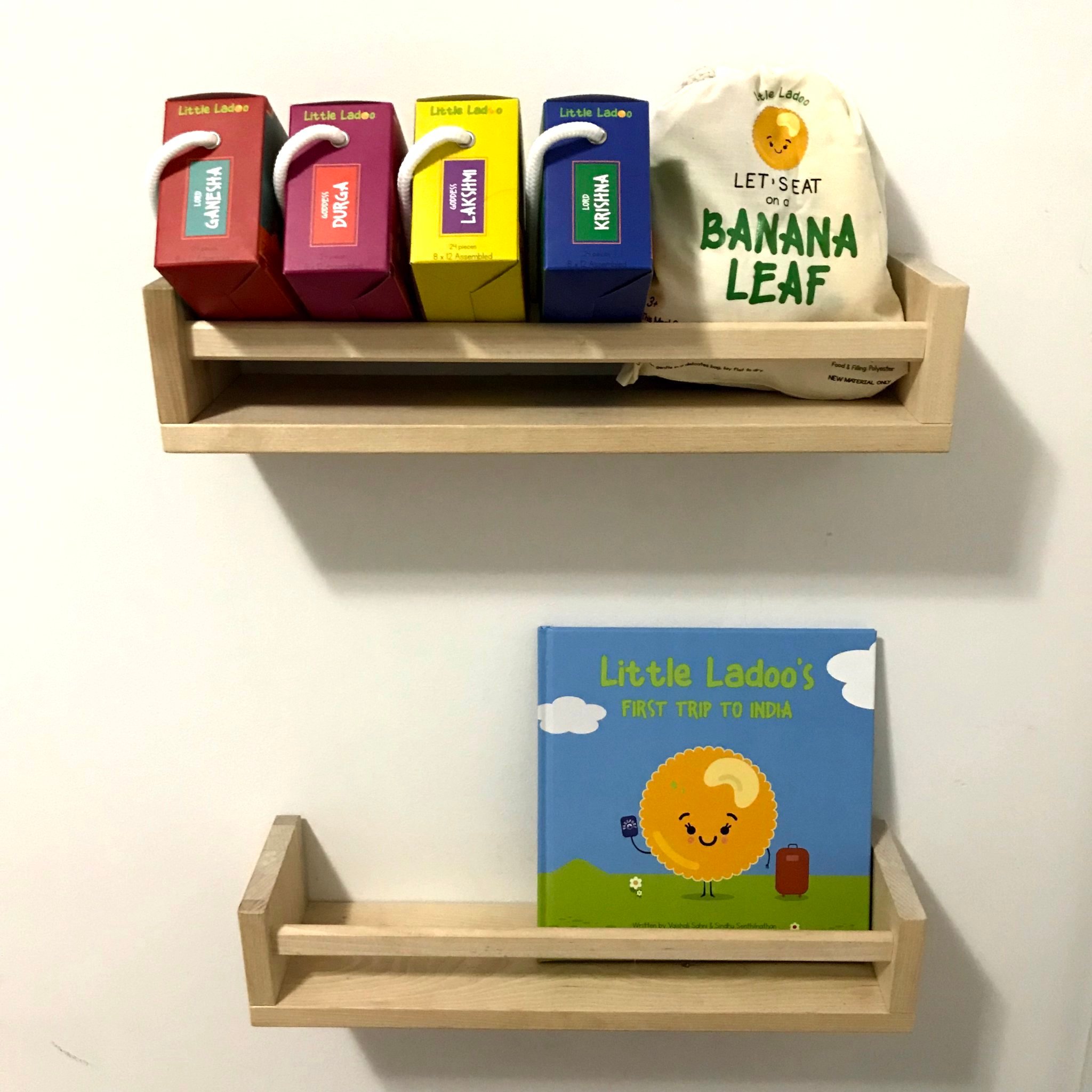 4. Play-mat
I love this play-mat so much that I bought a second one once the first one wore out. It's actually an extra-large yoga/exercise mat, but it works perfectly as a play-mat. I like it because it's black and not heavily patterned or colourful like most play-mats. It's actually very durable, the only reason ours wore out is because my husband works out on it with runners on. But we still had the first one for four years before buying a new one. Once one side got damaged, we flipped it over and used the other side and only after both sides were worn out did we decide to replace it. It's very easy to clean and you don't have to worry if anything spills on it, just wipe it dry. I also like it better than those foam tile mats. I found that crumbs would always get in between those ones and it was such a pain taking them all apart, cleaning and then putting them back together again.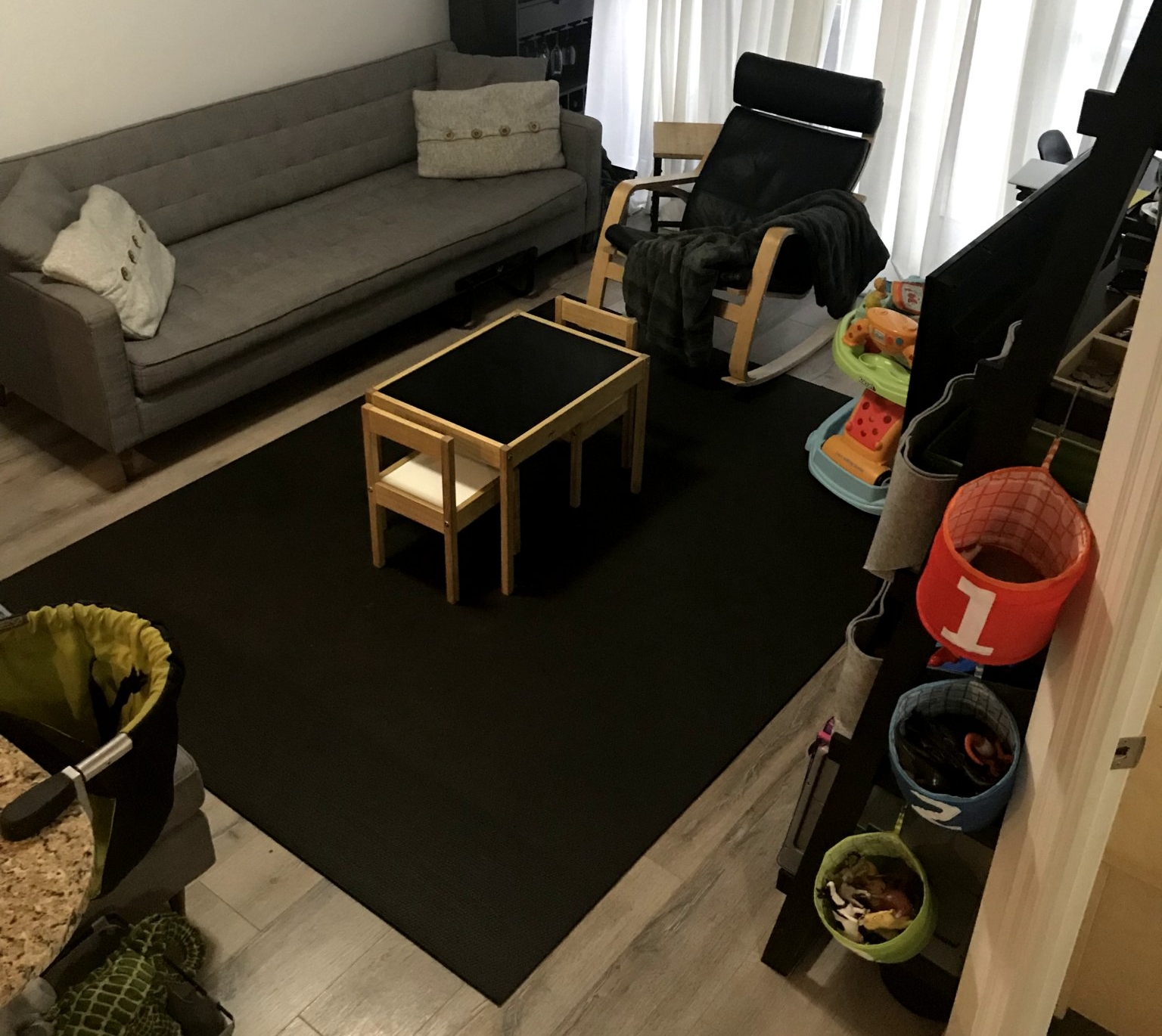 5. Arts and Crafts Supplies
Our home is full of craft supplies and I find that it's a great way to keep the kids entertained. I highly recommend getting all sorts of things like markers, crayons, pencil crayons, paper, glue, scissors, construction paper, pipe cleaners, buttons, beads, pompoms, paint and brushes. Children love to create things and giving them access to items like this will keep them entertained, it's great for their fine motor skills and helps enhance their creativity.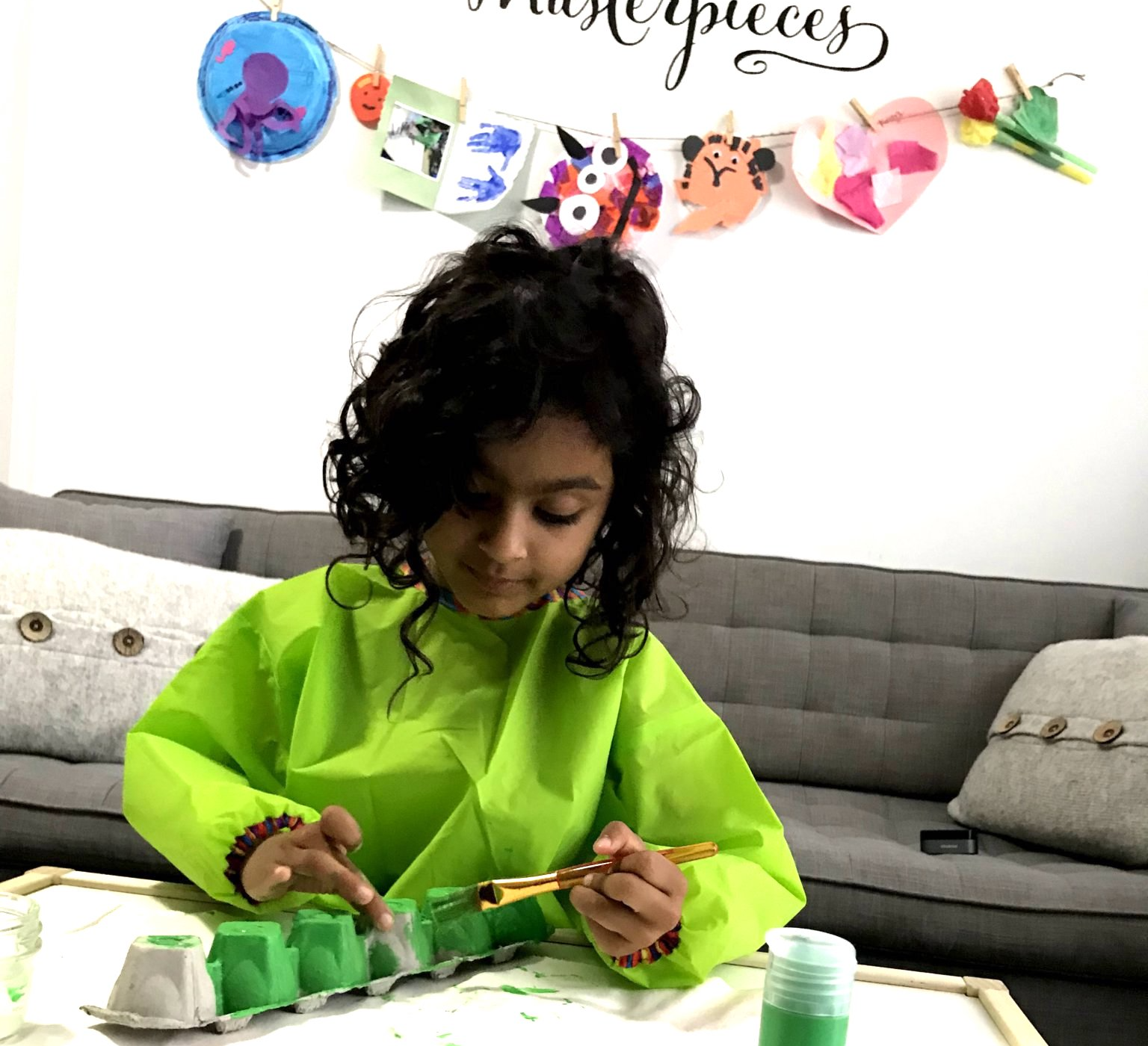 If you're in the process of planning out your playroom or decluttering one, I hope this post has helped make the process a little easier.
Image Credit: Vaishali Sahni
Vaishali Sahni is a mama of 3 and her family of 5 currently lives in an 850 sq ft condo in downtown Toronto. She's an elementary school teacher by day and YouTuber, Instagrammer and blogger by night. She loves to post content about simplifying and organizing your life! Vaishali's blog posts appear weekly on Move Smartly and on her blog, Tiny and Tidy.
Follow Vaishali on Instagram, Facebook and YouTube
Share This Article