Condos in the Greater Toronto Area are fetching prices 15% higher than last year - but this time, it's not because of higher demand.The Greater Toronto Area's condo market is on fire. Prices were up 15% year over year last month and we continue to see record prices being set.
But to understand what's driving the strong growth in condo prices we need to take a closer look at two important trends.
Normally, when we see rapidly rising home prices it's usually caused by a surge in the demand for homes and this increase in demand results in very aggressive competition for the units that are on the market.
But when we look at the demand as measured by the number of sales, the number of condos sold last month is just slightly higher than the 10 year average, but not nearly as high as the volumes we saw in 2017.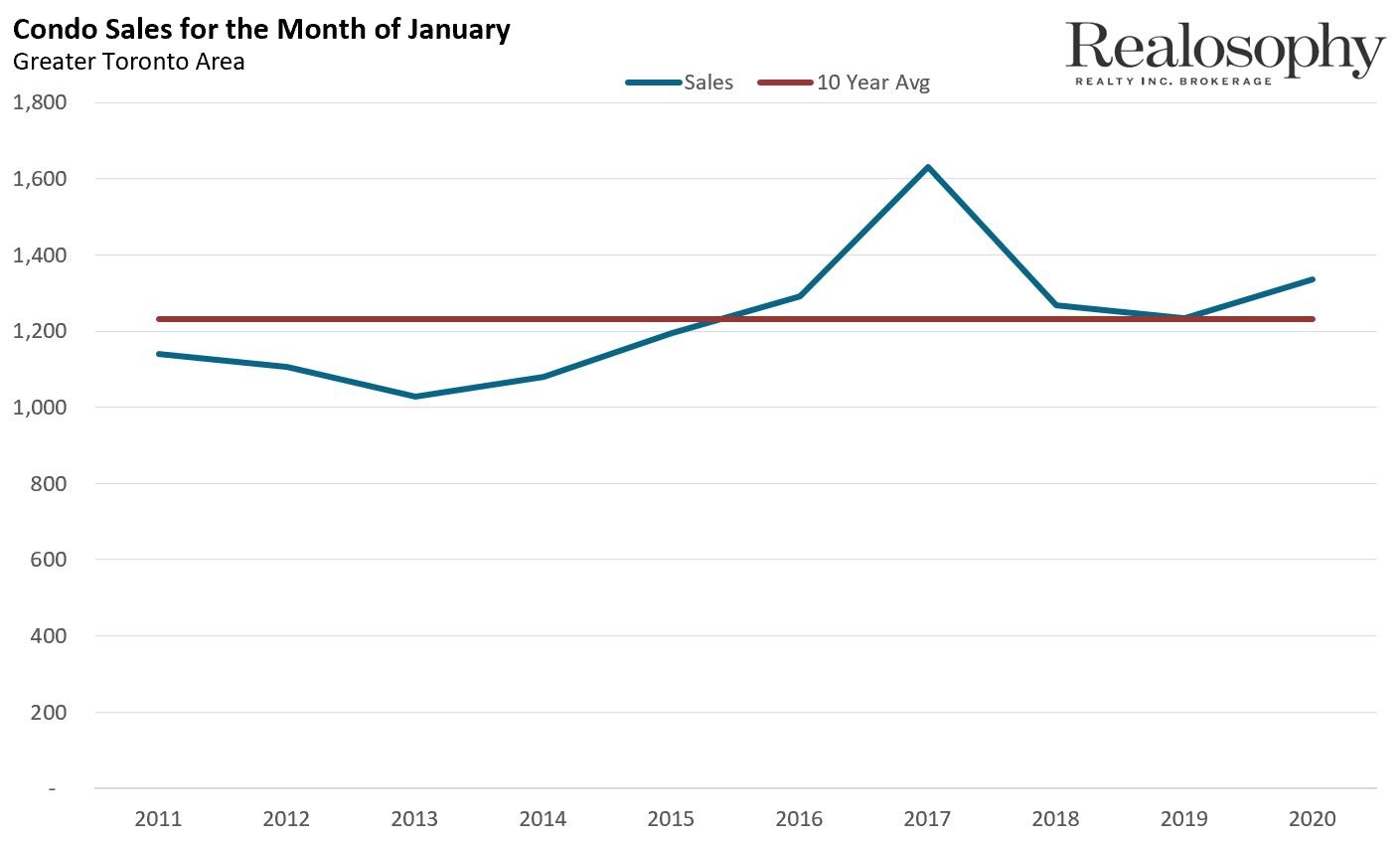 The bigger factor driving the strong price growth for condos is record low inventory levels for condos.
January 2020 had the lowest number of condos available for sale for the month of January over the past 25 years.
And for clarity, I am saying 25 years because the Toronto Real Estate Board's data only goes back to 1996, but last month's condo inventory may have been an all-time record low.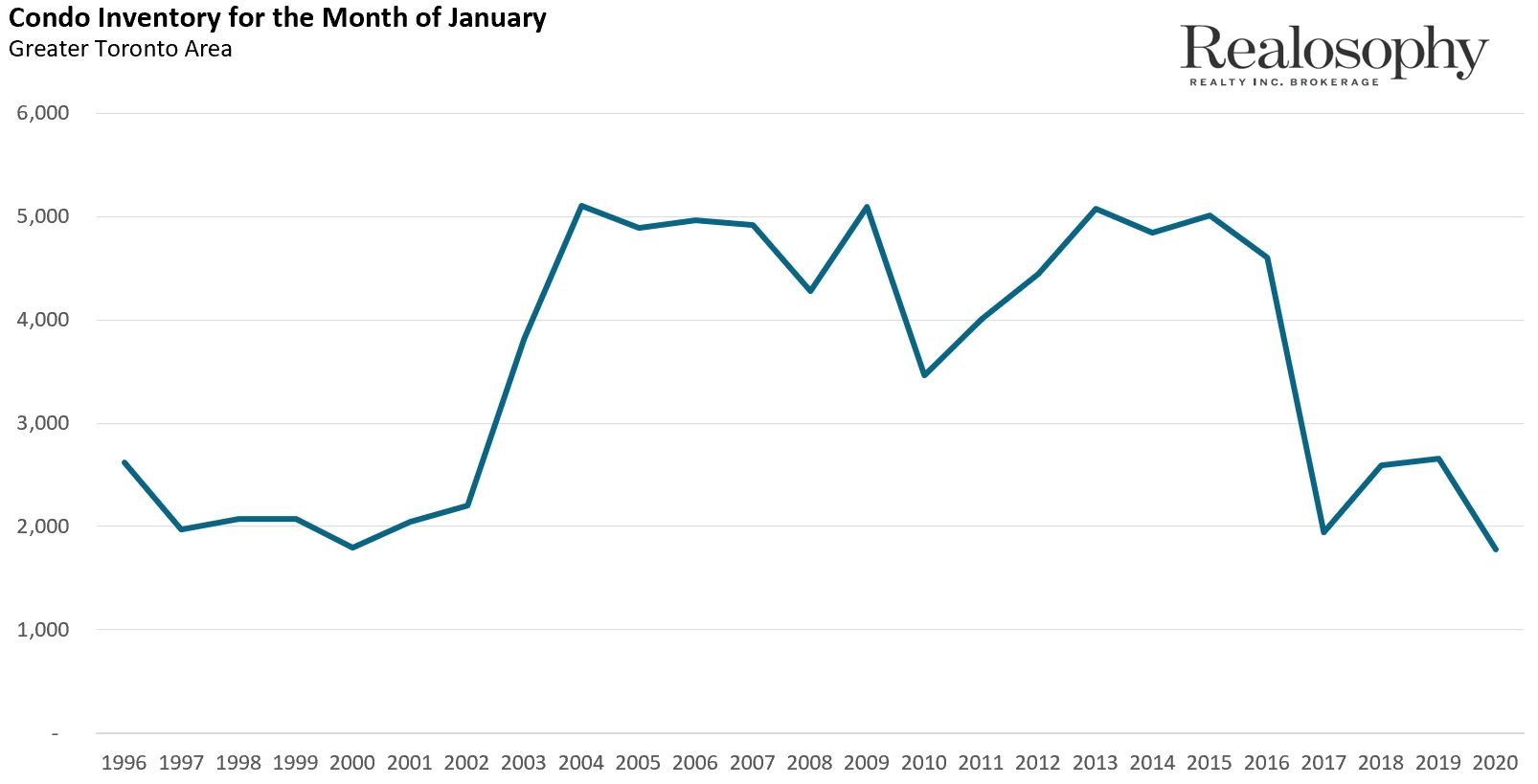 So the question is - why are inventory levels the lowest they have ever been?
This, it turns out, is a surprisingly difficult question to answer.
I'm actively researching this question to find concrete data that can help explain this trend, but for now I'll share with you a quick preliminary guess at what is causing this.
For the past five years, most people who moved from a condo to another home (or a bigger condo) kept their original condo as an investment property. This has put substantially more homes in the hands of investors rather than back on the market for sale for people to move in to.
I wrote about this trend several months ago when I compared the sharp decline in condo listings for sale and the sharp surge in condos listed for lease.
When investors begin to dominate a market they tend to crowd out end users.
While I do believe this is the primary cause for the imbalance we are seeing in the condo market, I will be working on more in depth research very similar to the research I published in 2017 that pinpointed York region as the epicentre of the GTA's last housing bubble.
To stay up to date subscribe to our blog (use the sign up box below) or follow me on Twitter where I post more frequently.
John Pasalis is President of Realosophy Realty, a Toronto real estate brokerage which uses data analysis to advise everyday buyers, investors, sellers and renters of homes and condos. Contact Us

A specialist in real estate data analysis, John's research focuses on unlocking micro trends in the Greater Toronto Area real estate market. His research has been utilized by the Bank of Canada, the Canadian Mortgage and Housing Corporation (CMHC) and the International Monetary Fund (IMF).
Follow John on Twitter @johnpasalis
Email John
Share This Article