Urmi in Urban Issues, Lifestyle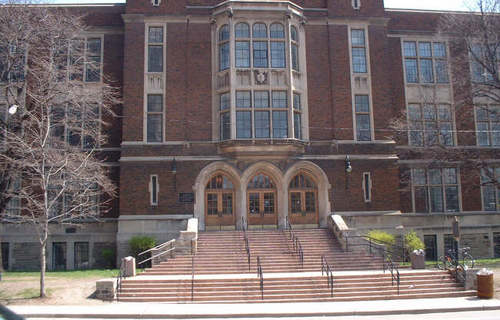 Yesterday, the Toronto District School Board (TDSB) approved a controversial proposal to open an alternative "Africentric" curriculum-focussed school in an attempt to combat an alarming 40% dropout rate amongst students of English-speaking Caribbean descent. The win could be seen as a citizen victory, as a mother, Angela Wilson, and a community worker, Donna Harrow, originally brought the proposal forward. Opening day will be September 2009; details as to curriculum, results-based targets and location are forthcoming.
Opinions were mixed amongst the trustees who ultimately approved the proposal. Some unimaginatively took exception to the money - who will cover the estimated $850,000 required for the new facility? Others were more forthcoming about policy concerns - is self-selected segregation really less harmful? The debate picks up where a particularly volatile provincial election, largely defined by one candidate's positive stance towards publicly-funded alternative religious schooling, left off.
The school, when formally opened, will join 30 alternative schools already in existence in Toronto. These schools have come to define their respective neighbourhoods, and there can be no doubt that this latest addition will do the same. But it's not just religious and community schools that have become ultra-focussed.
Recently, my chat with the mother of a soon-to-be teenager underscored the fact that a home buyer's search is often tethered to school quality and specialization - goals which are not restricted to the private domain. Toronto's public high schools have increasingly taken the business of career prep seriously. And serious means more specialized. In a 2008-09 TDSB course selection guide for parents and students, aptly titled "Choices," familiar names - Georges Vanier SS and Albert Campbell CI - sit under the rather reticent banner of "Transportation Technologies." With more pinpoint precision, Social Studies period has morphed into "Genocide: Historical and Contemporary Implications" and "World Geography: Urban Patterns and Interactions."
Whether public, private or alternative, Toronto's schools are increasingly distinct. They offer diversity but along sharply drawn lines. As schools define their own boundaries, the pressure to be in the "right" neighbourhood can only increase - can Toronto handle the momentum?
For more on schools in the GTA area, visit Realosophy for local school and housing stats by neighbourhood.
Urmi Desai is an economic analyst and a freelance writer specializing in urban issues. She is editor of the Move Smartly blog. Email Urmi
Subscribe to Move Smartly by Email
Photo: Jarvis Collegiate Institute, Toronto
Share This Article