It's been an exciting week for our Realosophy Analytics spotlight on the relationship between School Quality and Real Estate Values.
Following our first list, Best Toronto Schools for 2012, we were profiled in the Toronto Star.
The feedback we've been hearing from you is consistent with our premise: while we are all aware that EQAO scores tell only a part of a school's story, these scores nonetheless influence your home buying decisions. You've told us that having access to this type of information helps you think about your goals and feel empowered about making your own decisions.
Realosophy Schools for Home Buyers Workshop - Starts Again Sept 2012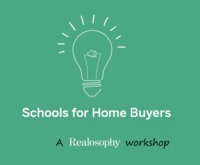 If you're buying a home, schools are likely important to you. To help you make better buying decisions, Realosophy is now drilling down to give you stats on house price appreciation and EQAO score changes at the school district level. Join our free workshop to understand latest trends, get our top neighbourhood picks and ask your own questions in a friendly atmosphere. Our popular workshops take place on the first Saturday of each month. Scroll to the bottom of this post to sign up for the next one. (Learn more about workshop)
This Week's List - Most Improved Toronto Schools 2012
Now, onto the main show! I'm particularly excited about this week's installment: Top Ten Most Improved Elementary Schools in Toronto for 2012.
For all the controversy about EQAO scores and what they actually measure, we often miss a far more important story. No score is static, and improvement, more than any other metric, may reveal to us what is truly important about any organization - its ability to assess its current reality, successfully diagnosis problems and do better. (RIM, are you listening?)
And what a fantastic story this week's list has to tell. Most of the most improved schools are in affordable neighbourhoods, many of which are next generation emerging neighbourhoods. Seven out of the ten schools improved to an average EQAO score of 70 and above. Improvements ranged from between 24 to 36 in average percentage points.
Above all, this top ten list tells us a story of hard work - the hard work of students, teachers and parents working to make their schools better. And really, isn't hard work the biggest lesson we want to instill in our children?
The Data
Overall change (in the bright yellow circle) represents the average increase or decrease (in percentage points) in EQAO scores from 2007-08 to 2010-11; average of all six tests written by students (reading, writing and math at the Gr. 3 and Gr. 6 levels)
Covers all Toronto public schools with an overall average test score above 60 (

Note

: some schools are too small to report EQAO results and are excluded)
Average EQAO test score represents number of students obtaining the provincial standard; average of all six tests written in 2010-11
Average house prices for the neighbourhood in 2011
3-Year increase in house prices from 2008 to 2011
Urmi Desai is editor of the Move Smartly blog and is responsible for strategy and marketing at Realosophy Realty Inc. Brokerage. A leader in real estate analytics and pro-consumer advice, Realosophy helps clients buy or sell a home the right way. Email Urmi
Subscribe to the Move Smartly blog by email
Schools for Home Buyers Workshop Sign-up
Share This Article