Amidst continuing historically low levels of home sales, the competition for houses is surprisingly intense in Greater Toronto Area (GTA) as demand outpaces listings.
As Featured in this month's Move Smartly Report: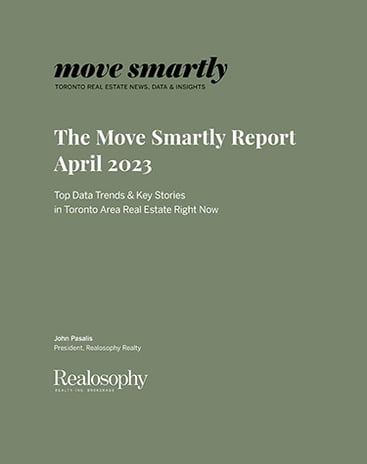 FREE MONTHLY WEBINAR: The Market Now with John Pasalis - Thurs April 13th 12PM ET
Join John Pasalis, report author, leading market analyst and Move Smartly contributor, and President of Realosophy Realty, and in a free monthly webinar as he discusses key highlights this month's report and answers your questions. A must see for well-informed Toronto area real estate consumers.
Register now to get recording of latest session and access to future sessions.
On the Ground
When the housing market started to heat up at the start of this year, I commented on Twitter that most of the sale prices I was seeing, despite houses getting multiple offers, were within the home's market value. But some homes were getting aggressive prices well above what recent comparable sales could justify and if this trend continued these outlying sale prices would eventually nudge prices higher. That is exactly what happened over the past couple of months.
The average price for a low-rise house in the GTA since July has hovered in the $1.3M range. But in February 2023, average prices reached $1.352M, and in March 2023, they reached $1.378M. The average and median price for houses are at their highest level since May 2022.
This upwards pressure on house prices has largely been due to the demand for homes outpacing the supply of new listings coming on the market which has pushed current months of inventory of houses to just over 1 month, the lowest level of inventory since April 2022.
While condos have also seen inventory levels decline rapidly since the fall market, we are not seeing this reflected in average or median prices yet. Average condo prices have hovered around $730K since July 2022.
I believe that we're not seeing as much price pressure on condo prices yet because the market, while tightly supplied, is not as competitive as the market for houses. Many houses are receiving 10 to 20 offers on their offer nights, something we rarely see in the condo market right now. There are more people competing for a low-rise single family house than there are buyers trying to buy a condo today.
Unless we see a dramatic increase in the number of house being listed for sale, I expect the housing market to remain competitive in the months ahead.
For all of the latest market stats for March 2023, read my full Move Smartly monthly market report for April 2023.
Join me as I present all of the report data and key insights into the Toronto area real estate market in an online live update & Q/A on this Thurs April 13th 12PM ET - register here.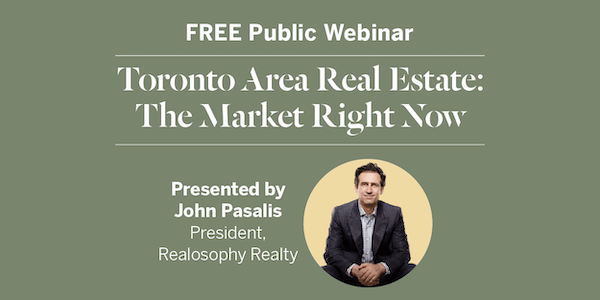 Browse Real-Time Market Trends on Movesmartly.com:




See Market Performance by Neighbourhood Map, All Toronto and the GTA
Greater Toronto Area Market Trends
Top Image Credit: Getty/iStock
The Move Smartly monthly report is powered by Realosophy Realty, an innovative residential real estate brokerage in Toronto. A leader in real estate analytics, Realosophy educates consumers at Realosophy.com and MoveSmartly.com and helps clients make better decisions when buying and selling a home.
John Pasalis is President of Realosophy Realty. A specialist in real estate data analysis, John's research focuses on unlocking micro trends in the Greater Toronto Area real estate market. His research has been utilized by the Bank of Canada, the Canadian Mortgage and Housing Corporation (CMHC) and the International Monetary Fund (IMF).
Email report author John Pasalis, Realosophy President
Share This Article